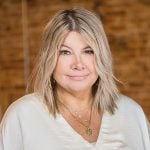 Angie Fischbacher
Sales Agent, REALTOR®
A little about me
Angie was born and raised in Jonesboro. She graduated from ASU with a degree in Marketing. She worked in her previous position for 22 years, but after her children began college 3 years ago, she decided to make the transition into real estate and has never looked back. She has a passion for helping others, both on the buying and selling side of residential real estate.
Our clients are awesome
"Jessica was great. My sister and I both had positive experiences with her. She was always prompt and
…
available, through the entire experience."
"This man is on the ball! very knowledgeable and easy to contact. He never tried to push us into a ho
…
use that was out of our price range and was dedicated to finding exactly what we wanted. This Realtor will work hard for you!"
"Jamie was very quick to get us into all the places we wanted to see and once we decided he took care
…
of everything on his end very quickly and even helped speed up the process up with my bank! He was definitely a blessing to our whole home buying experience. - Kenneth & Cheyenne Terrell"
"Extremely helpful and thorough throughout the entire process. We had no idea what we were doing but
…
Jamie helped us through every step of the way. Highly recommend his service!!"