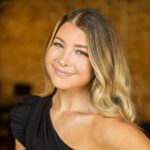 Riley Fischbacher
Sales Agent, REALTOR®
A little about me
Born and raised here, I proudly represent Northeast Arkansas as a Realtor. I attended Arkansas State University and graduated with a degree in Marketing & Sales. This degree has taught me how to represent my various clients on both the buying and listing side. Having grown up in a real estate family, as well as with my past experience as a mortgage lender, I feel confident in representing those currently within our area as well as welcoming those from other areas of the nation. Combining my passion of meeting new people and my business mindset, I feel that real estate is where I can help the greatest amount of people! Starting right now, I would love to connect with you!
Our clients are awesome
"Jessica was great. My sister and I both had positive experiences with her. She was always prompt and
…
available, through the entire experience."
"This man is on the ball! very knowledgeable and easy to contact. He never tried to push us into a ho
…
use that was out of our price range and was dedicated to finding exactly what we wanted. This Realtor will work hard for you!"
"Jamie was very quick to get us into all the places we wanted to see and once we decided he took care
…
of everything on his end very quickly and even helped speed up the process up with my bank! He was definitely a blessing to our whole home buying experience. - Kenneth & Cheyenne Terrell"
"Extremely helpful and thorough throughout the entire process. We had no idea what we were doing but
…
Jamie helped us through every step of the way. Highly recommend his service!!"